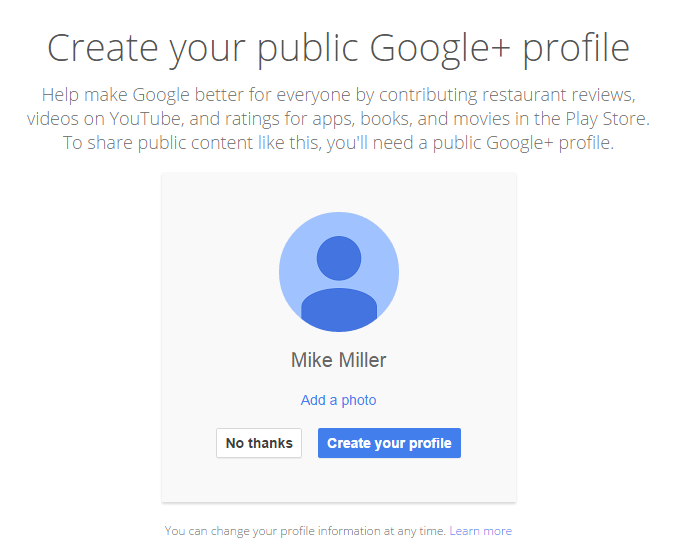 Google started its Google Plus as a social network. In the beginning, it grew rapidly because Google forced everyone to create a Google+ profile when signing up for any of their other services.
This practise has now become history.
Google added a "No thanks" button right after the account creation page where you can now resign such an account.
However, Google clearly states that a Google+ profile is obilgatory for anything which involves sharing content or reviews. After Google dropped authorship relations from their search results, thi "No thanks" button may be another indicator that Google has decided not to promote Google+ as the Facebook killer it should have been but instead as a kind of data hub for the social contributions from other Google channels, such as YouTube or Play Store reviews.